(This is the second post in a series. You can find the first post here.)
If I choose to walk God's straight path, what must I do to follow Him well?
As we saw in the last post, Proverbs 3: 5-6 lists three instructions that result in God's promise to direct our paths:
Trust the Lord with all your heart;
Lean not on your own understanding;
In all your ways acknowledge Him.
In order to consistently obey these three instructions, we must know God. While that sounds like a huge task, it is actually why God created us. He created us to know Him and to be with Him.
God's plan was for us to know Him
From the very beginning God's plan was to be with us, to dwell among us so that we could know Him. In the Genesis account of the Garden of Eden God walked and talked with Adam and Eve. One of the names of Jesus is Emmanuel, God with us. And when the new heaven and the new earth are revealed in Revelation 21 we read this:
"Look! God's dwelling place is now among the people, and he will dwell with them. They will be his people, and God himself will be with them and be their God."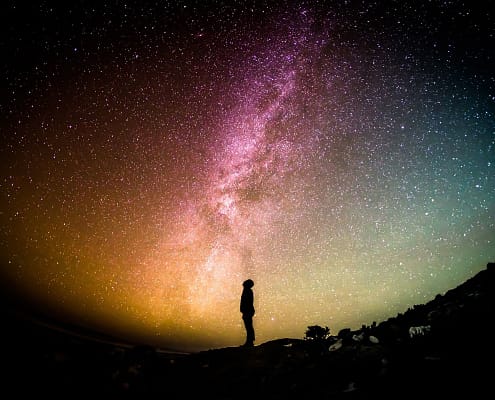 We should order our lives in such a way that our primary purpose is to know Him, and know Him well. The Scottish writer and minister George MacDonald wrote, "To say 'Thou art God,' without knowing what the 'Thou' means—of what use is it? God is a name only, except we know God."
God must not be just a name to us. He is a Person, and He created us so that we may know Him intimately.
Paul's desire was to know God
This was Paul's desire when he wrote, "that I may know Him…" (Phil. 3:10). To trust God completely means we have to know who it is we are trusting. You will not trust someone you don't know.
We come to know God deeply by learning about Him from His Word. What does God say about Himself? What kind of a God does He promise to be? Can we trust Him to keep His promises?
Proverbs 3:5 says "Trust the Lord with all your heart, and lean not on your own understanding." Trusting God over your own understanding will require you to know what kind of a God He is. You will need to know His goodness and faithfulness. You will need to learn to walk comfortably in His mercy and grace.
How can we know God better?
So how do we come to know God better? By spending time with Him in prayer, in meditation, and in silence. By being obedient to His Word, staying faithful to His truth and seeing how He works in the circumstances of life.
This takes time. It takes being purposeful about being with God, just as a child enjoys the presence of his father.
The better we know God, the more we are able to trust Him in the dark times, the more willing we are to accept His Word as direction for our lives, and the more likely we will be to walk the path He has for us.
Remember that the straight path does not represent a sinless life or a string of successful moral choices. The straight path is the course God creates for us as we trust and rely on Him more and more, day by day.
Walking well with God is not about developing a skill set. It's about developing a relationship.
https://mlpd7s68eys1.i.optimole.com/w:auto/h:auto/q:mauto/f:avif/https://boldworship.com/wp-content/uploads/2019/01/straight_path.jpg
1017
1500
Kyle Hill
http://boldworship.com/wp-content/uploads/2022/12/bw-logo-no-tagline-transparent.png
Kyle Hill
2023-06-20 13:24:46
2023-06-20 13:24:48
How to walk God's straight path