There are many common metaphors for life. Some see life as a garden, to be cultivated and enjoyed, while others see it as a battle or struggle, difficult and dangerous. Some think of life as a grand adventure, waiting to be explored, while others see a mountain to be climbed and conquered.
In Hebrews 12, Paul uses the metaphor of a race to described the Christian life: "Therefore we also, since we are surrounded by so great a cloud of witnesses, let us lay aside every weight, and the sin which so easily ensnares us, and let us run with endurance the race that is set before us." (Hebrews 12:1)
Trust the Lord
The writer of Proverbs describes life as a series of paths on which we journey:
"Trust in the Lord with all your heart,
And lean not on your own understanding;
In all your ways acknowledge Him,
And He shall direct your paths." (Proverbs 3:5,6)
In trying to understand how to live out my Christian life I have often turned to this passage. The language is simple and clear, but the instruction contained in it is deep and challenging. If you are serious about living out your faith, it is a passage that should be understood and applied.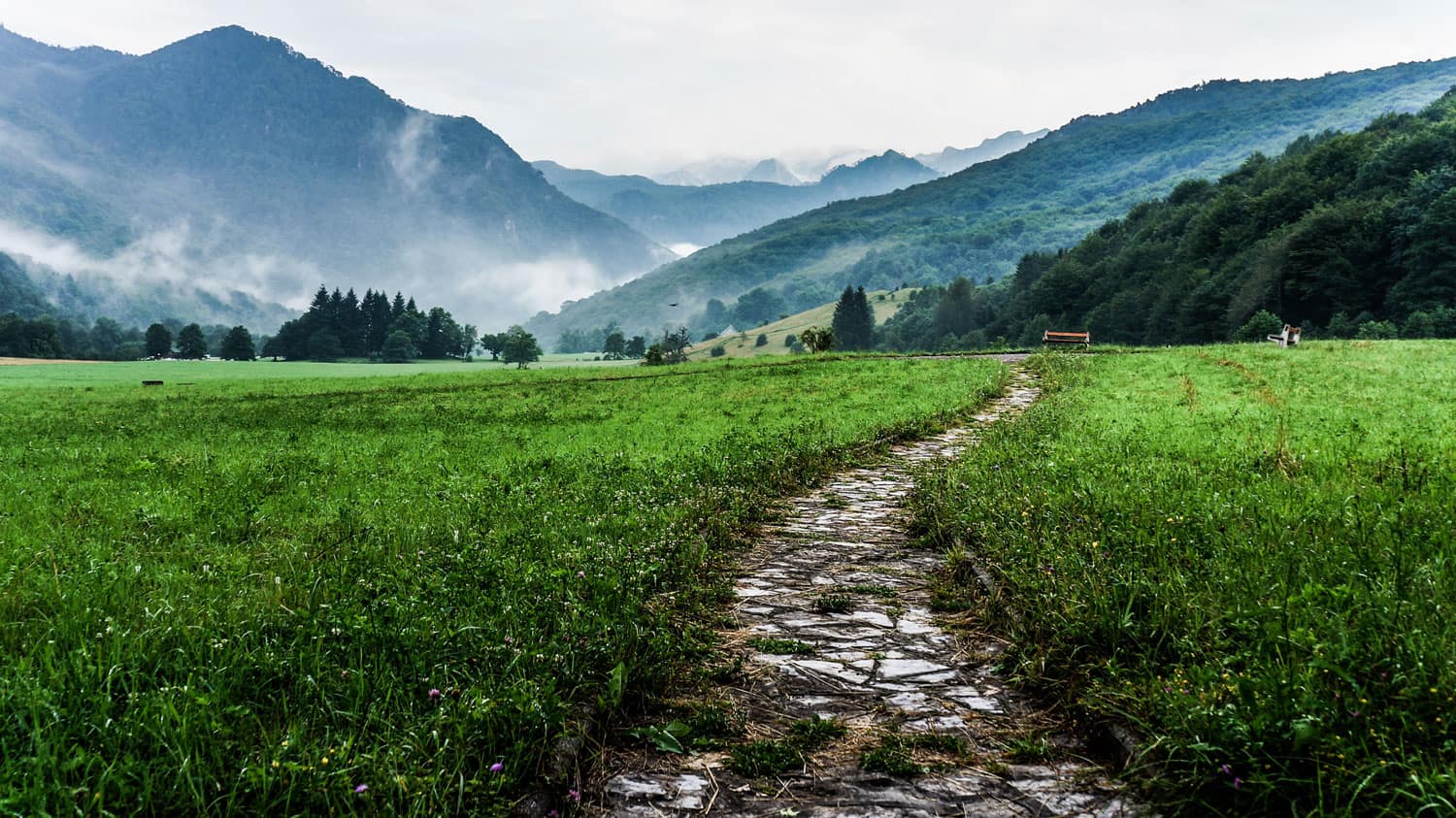 We are all on a path
To begin, let's agree that we are all on a path of some sort. Whether you are a believer in Christ or not, the story of your life has a starting point, places of interest along the way (both good and bad), and ultimately an ending point.
For some, this path is an intentional, purposeful journey. Values are contemplated, goals are determined, and decisions are made.
For others the path is accidental or unintentional. Life is a series of unplanned and unexplained events occurring one after the other.
As a believer, I want to be on the path God has for me. When God says, "I know the plans I have for you," (Jeremiah 29:11) I want those plans to become the map of my life, revealing God's plan and purpose. So how can I make this happen?
How to walk God's path
The answer can be found in Proverbs 3:5-6. What is the promise of this passage? What is my responsibility and role in realizing God's promise for my path?
"Trust in the Lord with all your heart,
And lean not on your own understanding;
In all your ways acknowledge Him,
And He shall direct your paths."
In these verses we find three instructions and a promise. The simple language makes clear that if we keep the commands of the passage, God will fulfill His promise to us. The three instructions are:
Trust the Lord with all your heart;
Lean not on your own understanding;
In all your ways acknowledge Him.
If we follow these instructions, God promises that He will direct our paths.
Exploring the wisdom of the passage
In future posts we will explore what it means to trust God with all our heart. Trust in God is the basis of our relationship with Him. We are completely dependent on His gift of grace in order for that relationship to begin. We must understand that our dependence does not end or lessen once we are saved. It has only just begun.
As humans, our natural, often subconscious inclination is to look at and analyze a situation, learning all we can about it, then make the best possible decision. When God instructs us to "lean not on your own understanding," how does this affect our decisions? When is it appropriate to use our own judgment? There are many excellent examples in Scripture that will help us see what God wants us to do.
The final instruction is to acknowledge Him in all our ways. This is the process of making Him Lord of every part of our lives and submitting to His lordship.
Living out these three instructions is not a one-time event. It is a life-long process of learning about ourselves and about God. It is a journey, not a destination. It is a path we will travel along our entire lives.
https://mlpd7s68eys1.i.optimole.com/w:auto/h:auto/q:mauto/f:avif/https://boldworship.com/wp-content/uploads/2019/01/straight_path.jpg
1017
1500
Kyle Hill
http://boldworship.com/wp-content/uploads/2022/12/bw-logo-no-tagline-transparent.png
Kyle Hill
2023-05-30 08:57:20
2023-05-30 09:01:08
Finding God's Path for Your Life